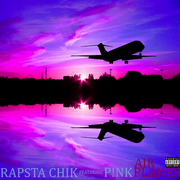 Airplanes is a promotional single by Rapsta Chik & Pink, Pink's short part in the song was praised by critics.
Yes you never ever thought I could make it big
You thought my dreams were misguided
You never thought greatness would reach me
But now I'm famous and rapping my song
Remember I'm Rapsta bitch

(chorus x2)
Airplanes in night skies like shooting stars
I could really use a wish right now wish right now wish right now

(P!nk)
La La La La La La La La La La La La La
I need a wish right now when I'm in my crashing airplane
But when think hard and wish hard you pick up
And now your airplane will fly straight and never crash

(chorus x2)
Ad blocker interference detected!
Wikia is a free-to-use site that makes money from advertising. We have a modified experience for viewers using ad blockers

Wikia is not accessible if you've made further modifications. Remove the custom ad blocker rule(s) and the page will load as expected.