Divorz

Released

14 May 2013 (U.K), 15 May 2013 (U.S.A)

Single by

Rapsta Chik feat. Erykah Badu (singleversion) or Sir Mix-A-Lot (album version)

Length

4:47 (Ver. with Badu), 5:04 (Ver. with Mix-A-Lot)

Writer

Rapsta Chik, Erykah Badu, Sir Mix-A-Lot

Producer

Rapsta Chik, Lazy Jay, Sir Mix-A-Lot (additional production on single version)

Genre

R&B, Rap, Hip Hop

Divorz is a single by Rapsta Chik. It is the second single from her next album TGIF: Pt 5. When Rapsta confirmed the  tracklist for TGIF Pt 5 she said that one version of Divorz would feature Sir-Mix-A-Lot and another with Erykah Badu. The version with Mix-a-lot will be featured on the album and the version with Badu will be released as a single with Mix-a-Lot on additional production. The song is about her failed marriage to Bart Simpson.
Rapsta:
H-Hit me again, one more time
And i'll be out the door (no byes)
I'm divorcing you, i get the kids
Your not gonna get another shot
Delia hates you, so does Ryan
I know you want me, but i'm not crying
I know you dying, yeah you dying
You miss the sex, and my egg frying.
Erykah: 
Not making any mistakes
Just gonna move on and eat my steak
You were physically abusing me
That's why i'm divorcing you, you see.
Music Videos
Edit
There are music videos to both versions of the song.
Erykah Badu version
Edit
Version one features Rapsta burning pictures and dancing in a hot tub, and Erykah is in the hot tub with Rapsta.
Sir-Mix-A-Lot version
Edit
Same version but just replaces Badu's scenes with Mix-a-Lot.
Alternative Cover Artworks
Edit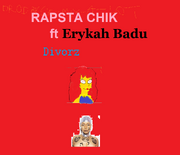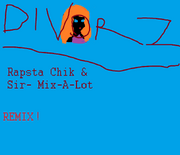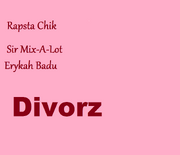 Ad blocker interference detected!
Wikia is a free-to-use site that makes money from advertising. We have a modified experience for viewers using ad blockers

Wikia is not accessible if you've made further modifications. Remove the custom ad blocker rule(s) and the page will load as expected.