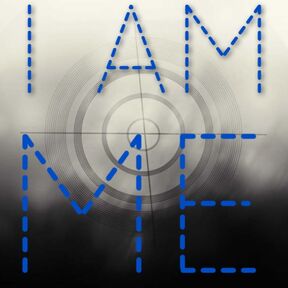 I Am Me is the second studio album by electronic duo
Faces
. The lead single "
Danzfloor
" with Diplo will be released on August 2, 2014, with the second single "
Spinning Around
" featuring Nicki Minaj being released on the same day. The album will be released on September 23, 2014, after the release date was revealed, the duo confirmed they will reveal a track every day until all fifteen tracks (standard and deluxe) are revealed. Tracks 1 and 3 are the first and second singles of the album, the second track was the first to be revealed with the "#TrakzEachDay" project.
No Soy Estupido
 which is a track from their previous album "
Diamond Heart
" is featured on the album, mainly because it is one of their most succesful songs. On July 18, 2014, after the 11th track of the album was revealed, the rest of the tracklist was leaked online, and Faces later confirmed it was the official tracklist. On August 2, 2014 the album was made for pre-order on iTunes, with Danzfloor, Spinning Around and Break Free automatically downloading if you pre order. On August 14, "Danger Lover" was released as the first promotional single as an instant download from the album if you pre order it. The group confirmed that the third single will either be "Confidence" or "Don't Want It", however a previously unconfirmed song "I Don't Give A" was announced. A remix of the song "Don't Want It" by Norweigan DJ Cashmere Cat was released online November 14, 2014. The title track will be released as the fourth single. The fifth and final single is "Waiting" featuring Nicki Minaj, released on January 9, 2014 in the UK only.
Track Listing
Edit
Danzfloor (with Diplo)
Spinning Around (featuring Nicki Minaj)
So Alive (featuring AlunaGeorge)
Don't Want It
Burning (featuring Rita Ora and Zedd)
Confidence
Closer To Me (with Young Prince)
Waiting (featuring Nicki Minaj)
Danger Lover
deluxe
13. Break Free
14. Lost My Mind (featuring Felicia)
15. I'm Just Fuckin' Around (featuring Nayer)
Ad blocker interference detected!
Wikia is a free-to-use site that makes money from advertising. We have a modified experience for viewers using ad blockers

Wikia is not accessible if you've made further modifications. Remove the custom ad blocker rule(s) and the page will load as expected.