I Love It

Release Date

January 3, 2014 (U.S.)




Janurary 10, 2014 (U.K.)

Label

Genre

Hip Hop, pop, rap, electro pop, dance pop, house

Singles from I Love It

Promotional Singles from I Love It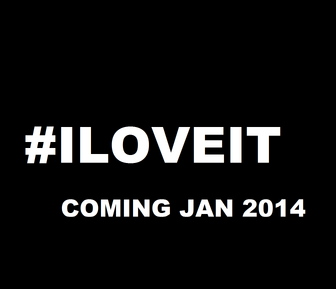 I Love It is the fifth studio album by Rapsta Chik, due out Janurary 3, 2014. Its lead single Insane will be released October 11, 2013, Victim (the second single, originally lead single) was premiered at the Rappz Festival 2013. The album features collaborations with will.i.am, Kelly Clarkson and Azealia Banks. The official tracklist was due to be revealed in late September, but when she realised she had written the songs and sorted recording dates for all twenty songs (standard and deluxe), she allowed her label co-founder
Helena Fasesha
to reveal the full tracklist a month early. On October 3, 2013 a promo picture (pictured) was uploaded to Rapsta's instagram account, the next day a promotional ad was released to Rapsta's instagram, YouTube, VEVO and also released to television commercial breaks, the ad is 20 seconds long and features Chik twerking to a track on the album called Dum Dum (the ad was the first time a snippet of an unreleased song from the album was heard).
Track Listing
Edit
1. Victim (ft. will.i.am)
2. Work It  (ft. Azealia Banks)
3. Dum Dum
4. I Love It (Icona Pop cover)
5. Insane (duet with Kelly Clarkson)
6. Miss Chik (ft. Lady Gaga)
7. Car Journey (#EVENMOREBANGINREMIX) (ft. Felicia)
8. #SEXYLADY (ft. Robin Thicke)
10. KOKAKOLA (ft. Young Prince)
11. I Want You Forever
12. I'm A Rebel (Original Mix)
13. I'm a Rebel (Remix)
14. #KINDERGARTEN (ft. Helena Fasesha)
deluxe edition bonus tracks
15. World Championship
16. Everyone's A Winner
17. Kill For A Kiss (ft. Miley Cyrus, Helena Fasesha, Pharell)
18. Victim (remix) (ft. will.i.am, Eve, Kendrick Lamar, Young Prince)
19. Dum Dum (remix) (ft. Lana Del Ray)
20. TGIF (Celebration Remix 3) (ft. Amara)
Insane with Kelly Clarkson was the lead single, it was released October 11, 2013.
Victim, produced and featuring will.i.am, was released Novemeber 4, 2013. The single was set to be lead single but due to a leak of Rapsta's song with Kelly Clarkson, the single was set as the second single, the release date will stay the same.
#KINDERGARTEN featuring Helena Fasesha was released as the first promotional single on November 10, 2013.
Dum Dum was released as the third single on December 22, 2013
Hashtag Rapsta Chik was the fourth single released January 15, 2014
Work It featuring Azealia Banks is the fifth single released Febuary 19, 2014
Ad blocker interference detected!
Wikia is a free-to-use site that makes money from advertising. We have a modified experience for viewers using ad blockers

Wikia is not accessible if you've made further modifications. Remove the custom ad blocker rule(s) and the page will load as expected.