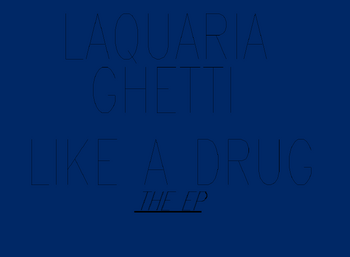 Like A Drug is the debut EP by Atlanta rapper
LaQuaria Ghetti
. It's lead single was
Boss Ass Bitch
. The EP will be released March 31, 2014.
Track Listing
Edit
2. Like A Drug (featuring Skrillex)
3. Rap Bitch (featuring Rachel Layton)
4. Want It, Come Get It
5. All I Know Is I Want You (featuring Amara and Bart Simpson)
6. Still A Girl
7. Twerk It Out (featuring Miley Cyrus)
Ad blocker interference detected!
Wikia is a free-to-use site that makes money from advertising. We have a modified experience for viewers using ad blockers

Wikia is not accessible if you've made further modifications. Remove the custom ad blocker rule(s) and the page will load as expected.